Leading Supplier & Exporter of Bold raw peanut, Bold peanut kernels, Bold Peanut Manufacture, Bold peanut suppliers in india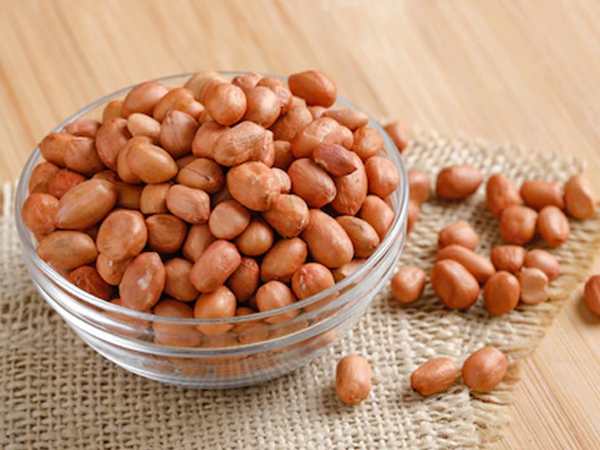 India's main oilseed is in bold peanuts. Peanuts of the bold variety have a reddish-brown skin and an oblong shape. Bold type Peanut Kernels are thicker and larger than Java type Peanut Kernels. These nuts are super foods when it comes to their health benefits. They are also good sources of energy and aid in metabolic rate increase. Oil extraction is common, and smaller amounts are used in the food industry, snacks, and garnishing food items. M.G. International Export's peanuts are prized for their high quality, purity, and freshness. It is an extremely important food crop that is consumed in a variety of ways.
It is comprehensively used for the extraction of edible oil. It accounts for about a quarter of the country's total oilseed production. Bold Peanuts 38/42, 40/50, 50/60, 60/70, Organic Bold Peanuts, Sortex Cleaned with Moisture 8% are Max Available in India. Buyers, Sellers, Producers, Manufacturing, Wholesalers, Producing, Supplying, Exports, Imports, Importing, Exporting, Buying, Selling, Import, Export, Traders, Trading, Distributors, International Traders, Agents, Brokers, Commission Agents, Processors, Purchase, Processing, and Purchasing in India and around the world can enquire with us for bold peanut.
M G International is India's leading manufacturer, importer, exporter, and supplier of large, bold peanuts. Although it is a seasonal item, it is available all year. We regularly export to Indonesia, Netherlands, Vietnam, Philippines, Thailand, Malaysia, United Arab Emirates, Bangladesh, Nepal and Iran.
Uses and Benefits of Bold Peanut
Raw, roasted, or steaming peanuts are all options.
Sweets, chocolates, and candies are frequently instilled in them.
Because of its great nutritional content, groundnut flour is frequently utilised by those who desire to gain weight.
Peanut oil is made from peanuts and is used as an edible oil.
Peanut butter is immensely popular both in the United States and abroad. 
It's served with toast and is commonly eaten during lunch.
Peanuts are high in protein and monosaturated fats, a kind of lipid recommended for a heart-healthy diet.
Polyphenols, which have significant antioxidant qualities, are abundant in peanuts
.
Tasty & Quality Approved Peanuts
are Available Here!