The largest Java Mungfali, Java Peanuts, and Java Peanut Kernel Producer, Supplier, and Exporter in India.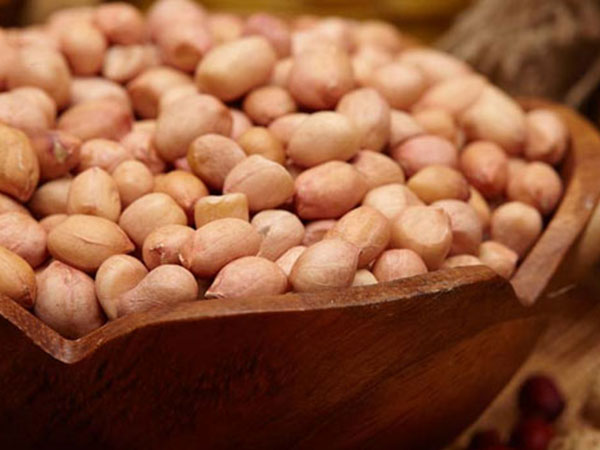 Groundnuts are the same as peanuts. The pink skin of the Java Peanut variety has a spheroidal shape. The oil and fat content of Java peanuts is lower. Minerals like potassium, manganese, iron, copper, and zinc, which energise the body and prevent disease, are abundant in Java peanuts. Our peanuts meet international quality standards by containing the least amount of moisture and aflatoxins. 
M G International Exports provides Java Peanuts 80/90, Java Peanuts 60/70, and Java Peanuts 50/60 in India, as well as Sortex Cleaned with Moisture 8% Max. Find Java Peanuts Buyers, Sellers, Producers, Manufacturing, Wholesalers, Producing, Supplying, Exports, Imports, Importing, Exporting, Traders, Trading, Distributors, International Traders, Agents, Brokers, Commission Agents, Processors, Purchase, Processing, and Purchasing in India and around the world. 
M G International is India's leading manufacturer, importer, exporter, and supplier of large, java peanuts and kacangtanah. Although it is a seasonal item, it is available all year. We regularly export to Indonesia, the Netherlands, Vietnam, the Philippines, Thailand, Malaysia, the United Arab Emirates, Bangladesh, Nepal, and Iran.
Tag: Java Peanuts Exporter | Java Peanuts Supplier | Java Mungfali Exporter | Raw Java Peanut kernels | Java Peanut Kernels
Tasty & Quality Approved Agricultural Products
are Available Here!
We supply and export great-quality Bold Peanuts, Java Peanuts, TJ Peanuts, Fresh Red Onion, White Garlic, Yellow Maize, Dry Red Chill and In Shell Peanuts with 100% customer satisfaction all over the world.